www.BeachAndCity.com
South African Beach & city accommodation, holidays, country escapes, mountains, game parks
Hogsback Self Catering Accommodation
Book Now - Hogsback Self Catering Accommodation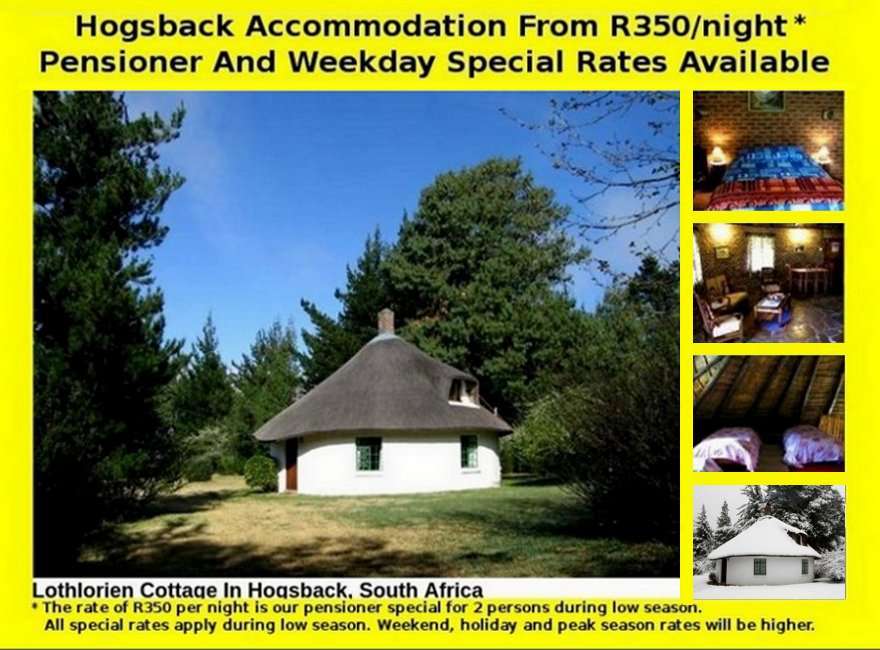 Book Now - Hogsback Self Catering Accommodation
Hogsback is located in the beautiful Hogsback mountains in the Eastern Cape in South Africa.
Our Hogsback holiday cottage is one of the most charming self catering units in Hogsback.
We offer
Hogsback self catering accommodation
.
Our large double storey Hogsback cottage can sleep up to 7 guests.
Fully equipped for self catering for your holiday in Hogsback.